Movies
Theatre
TV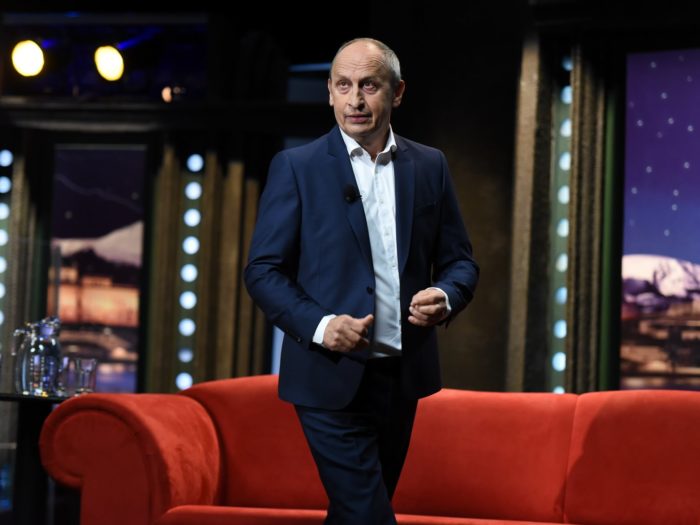 TV
Late Night Talk Show with Jan Kraus
Jan Kraus is an acclaimed Czech actor, publicist, director, playwright and presenter who's humour and prompt questions are unmistakable.
Jan Kraus has acted in number of Czech films but has established himself mainly in the field of television talk shows, including Sauna; Next, please!; O.K. – Citizen Kraus and Overtime. Relax, please! became the most popular talk show of all times in Czech Republic and has found its equivalent in Slovakia under the title Without any worries, please!.This show has been awarded with the Audience Award in the viewer poll TýTý for the Best Program of the year as well as with the Elsa Television Award. Until 2009, he also acted as the Chairman of the Czech Film and Television Association (FITES).
His current show Late Night Talk Show with Jan Kraus is always sold out and celebrates great and growing audience success each year. Once in a while, the show also travels to its audiences abroad, for example to London and New York, to allow Czech citizens living outside of Czech Republic to attend the show too. Jan Kraus welcomes guests not only of Czech or Slovak origin living abroad (the goalkeeper Petr Čech, LA Kings ice hockey player Marián Gáborík, top model Pavlína Pořízková) but also of native origin (Sir Alan Parker, Simon Mawer).
From 18.12 2023 will filming of the Late Night Talk Show with Jan Kraus move to the premises of Theater Bez zábradlí – Jungmannova 36/31 110 00 Prague 1. Tickets on sale now.
For more info visit the website: www.showjanakrause.cz